Jamaica should be on your 2018 vacation short list
I spent a week from sun up to sun down in Jamaica by myself touring the island, sleeping in the resorts, tasting the food and even picking fruit off the tress in the bush. After crossing a river I met with the First Man a Rastafarian in the bush to learn more about what Rastafri truly means. We ate a home cooked meal together in the jungle, and meeting the real people in Jamaica like this really was an amazing experience that I will never forget. And all this was just in my first few hours touring this amazing island!
I have created a short write up about my trip but to get the full adventure you must listen to the radio show of Vacation with the Griswolds podcast below later in the the post.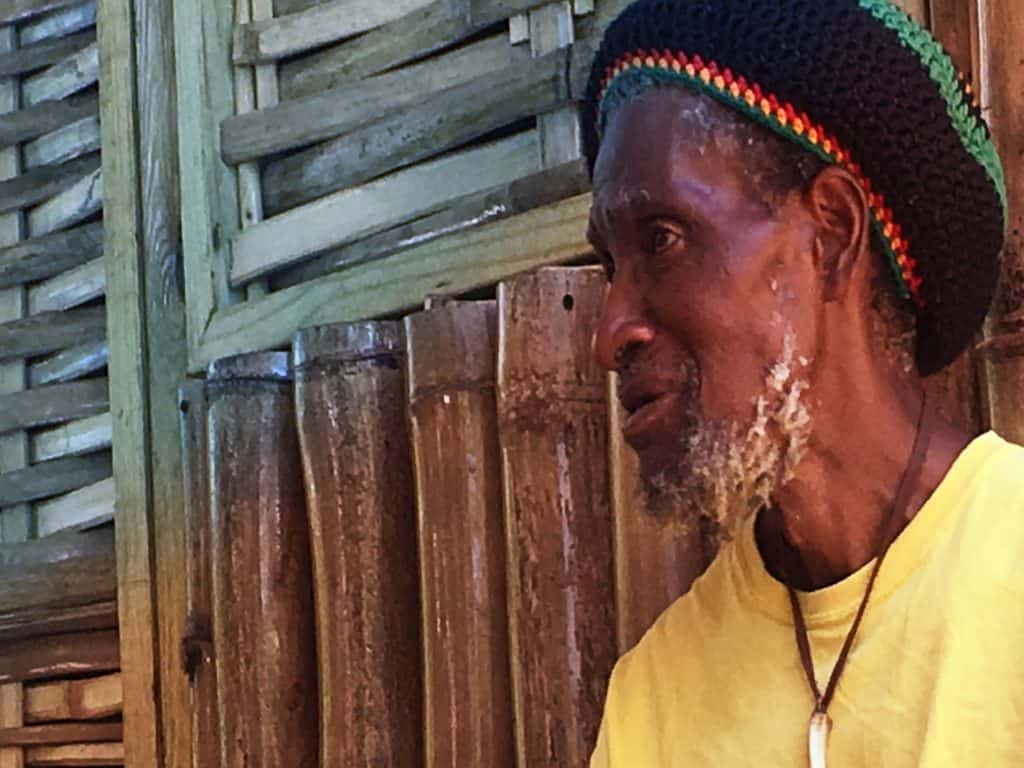 Where to stay in Jamaica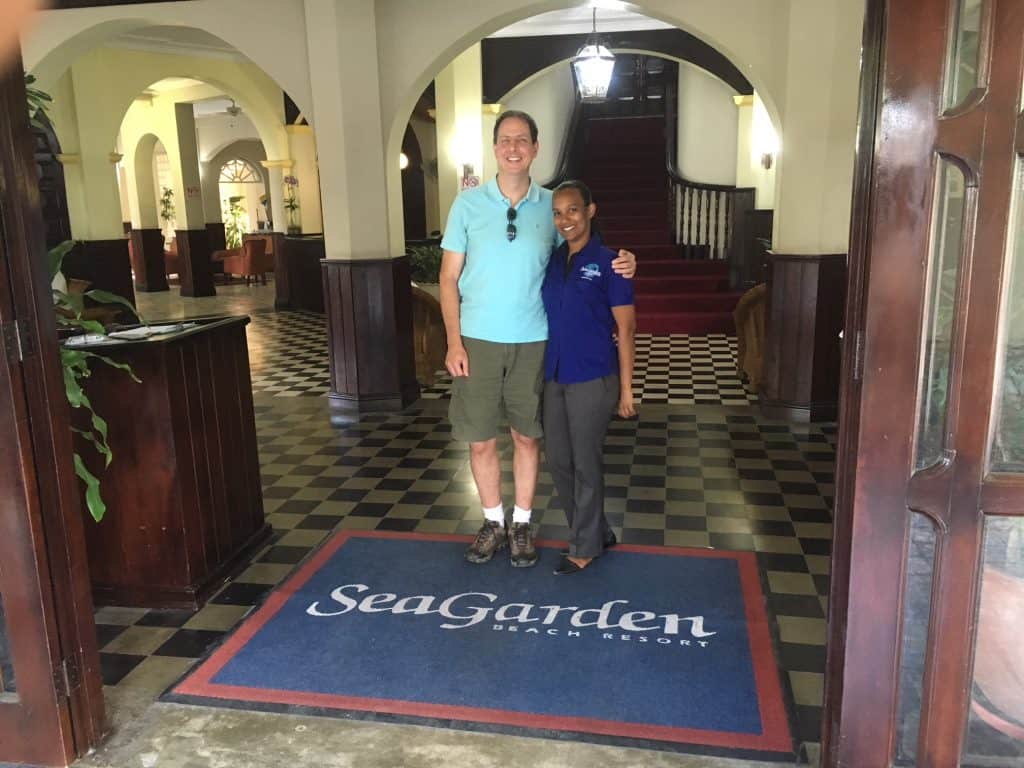 The Sea Garden Beach Resort & Sandals Resorts
I went to Jamaica on an invitation from Sandals Resorts and also from the Jamaica Tourist Board.
I want to start with when I stayed for 4 nights. The Sea Garden Beach Resort put me up in a nice room with ocean views. I would watch the sunset from my room on the patio as I did my social media posts for the evening. It was a pretty nice way to spend my evenings. Pretty Nice? Um, no if was unbelievable! I literally had my office overlooking the ocean while I posted all about Jamaica on Facebook, Twitter and Instagram.
The Sea Garden Beach Resort has this private cove beach on the Montego Bay Hip Strip. I ordered a dirty banana and found a lounge chair under the coconut palms. So relaxing. If you are interested in an affordable Montego Bay All Inclusive on the Hip Strip, just 5 minutes from the airport, please contact us at PixieHoneymoons.com and we can get you pricing for the Sea Garden Beach Resort. What makes this resort so special is the private beach club right there. You don't have to take a car service to a beach and you can also walk to the shopping and dining in Montego Bay. Location, Location, Location!
I want to give a special Thanks to Sandals Resorts, the Jamaica Tourist Board and the Sea Garden Beach Resort for my stay, and journey in Jamaica.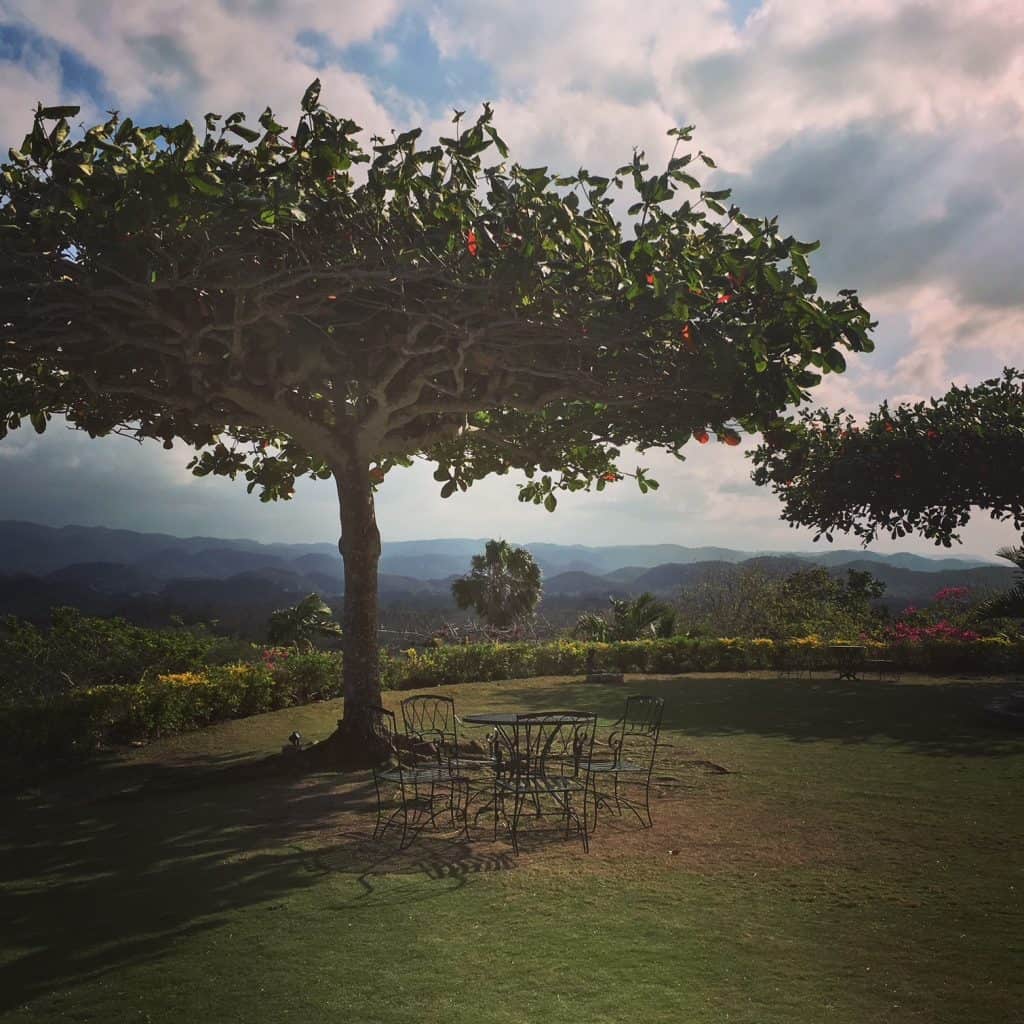 How to Tour Jamaica
I had a private driver in Jamaica and you can too. It's the best way to see the real Jamaica and get off the tourist path. Willy was my driver and he is outstanding. Willy is with Paradise Travels.
With a private driver you can stop and get a Jelly Coconut roadside, you can try jerk chicken with the locals and the best spots and at the best prices. Also Willy had me set up with drinks, bug spray, wet wipes, sun screen and an endless supply of Jamaican music. If you are coming into Jamaica on a cruise ship a private driver for the day can get you to all the spots you want to see and back to the ship. If you are staying in Montego Bay, Ochi, South Coast, etc. venture out side your resort at least for one day. You can meet the Rastafi at the Rastafi village, do a rum tour at Hampden Estates and see how rum is still being made like it was in the 1700's. If you want adventure try Chukka at Good Hope and zip line in the bush, or relax on a raft in the river. You can ATV, or explore the history of the plantation.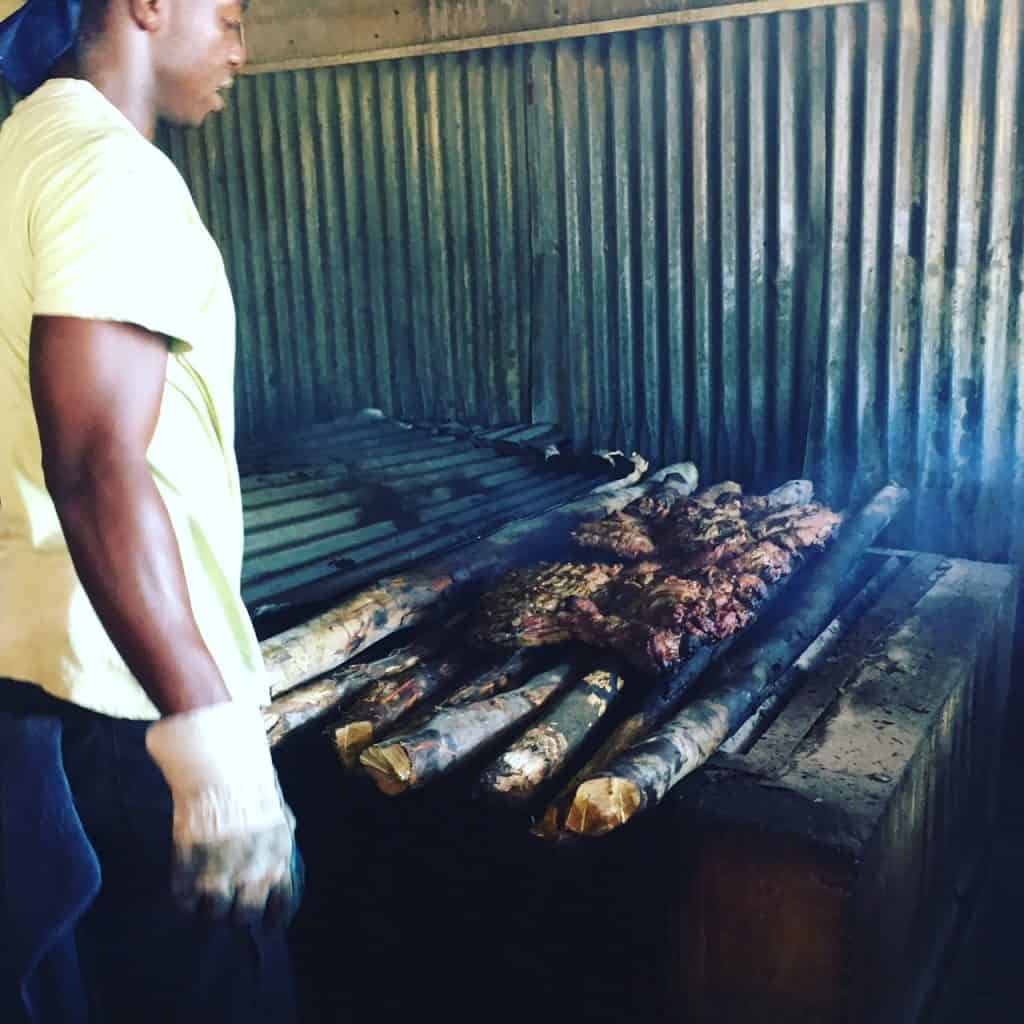 I did all of this and much more in Jamaica, so please listen to our radio show at an affiliate station by you or our Vacation with the Griswolds podcast on Jamaica. If you have any comments or questions please share them below.
Listen to our Live from Jamaica show here: